New Website for Baltimore ENT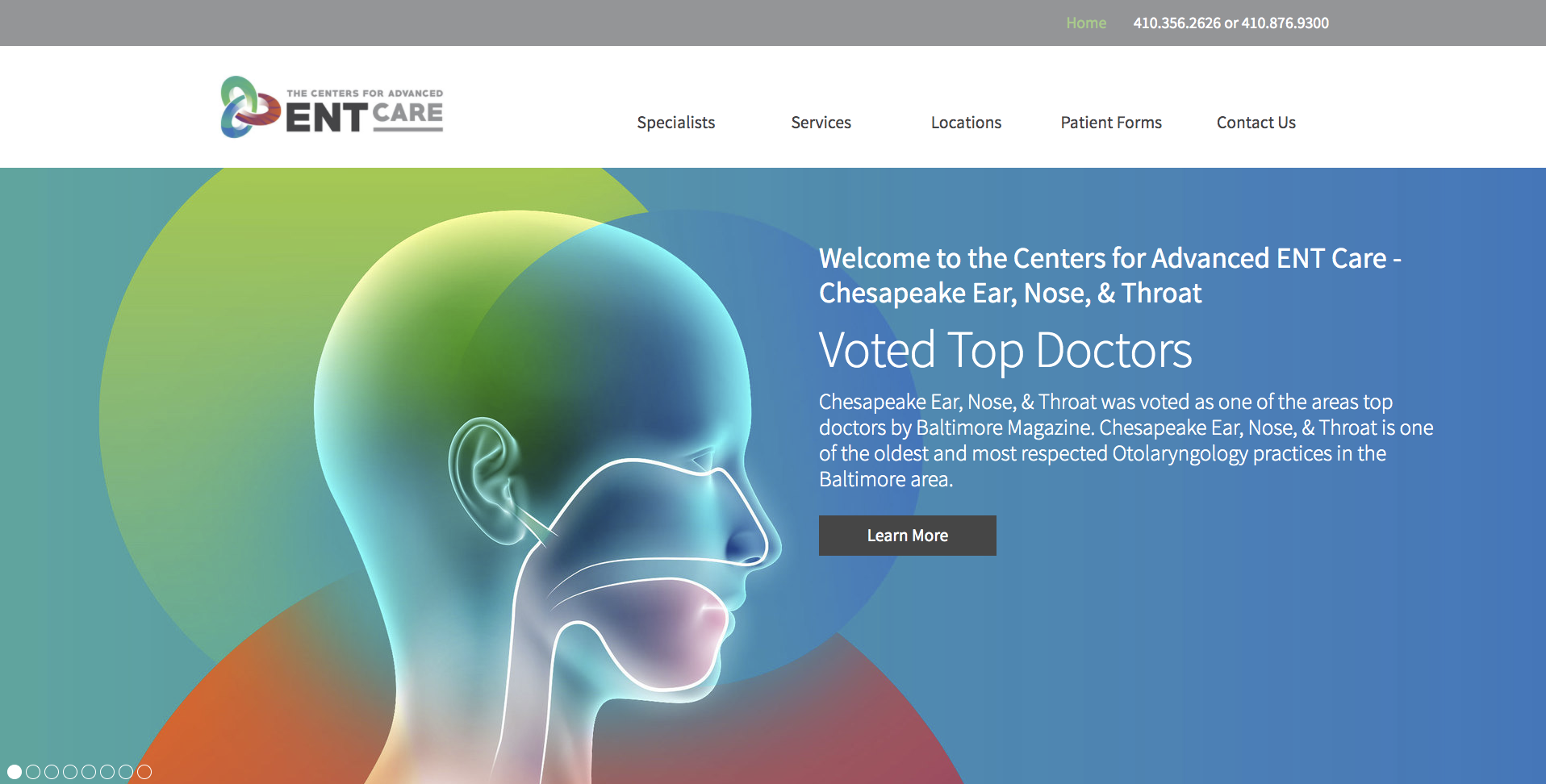 Chesapeake Ear, Nose, & Throat Creates New Website: Division of The Centers for Advanced ENT Care (CadENT) Rebranding
The physicians of Chesapeake Ear Nose & Throat have been in practice for over 25 years, specializing in the treatment of a wide spectrum of diseases of the ear, nose, and throat. We work in conjunction with the primary care physician, patient, and other specialists where necessary to provide individualized treatments tailored to the unique characteristics of each patient's disease. From medical and surgical therapies to support services, our office provides a full range of specialized treatments.
The entire staff of Chesapeake Ear, Nose & Throat is dedicated to the care of patients. Our goal is to help referring physicians maximize therapy options for their patients and assist in the treatment and management of their otolaryngologic problems. We welcome your questions and look forward to working with you.
Problems of the ear, nose, and throat are common medical conditions affecting people of all ages. Most of the time, they can be well managed with standard medical therapies. However, when they persist, become more severe, or are of an undetermined origin, it may be time to seek the advice of an experienced otolaryngologist. If you are struggling to breathe through your nose and feel like everything you've tried has been unsuccessful, our doctors at Chesapeake Ear Nose & Throat can provide the help you need through balloon sinuplasty. Contact us online or at (410) 356-2626 to schedule your consultation.