Chronic Obstructive Pulmonary Disease (COPD)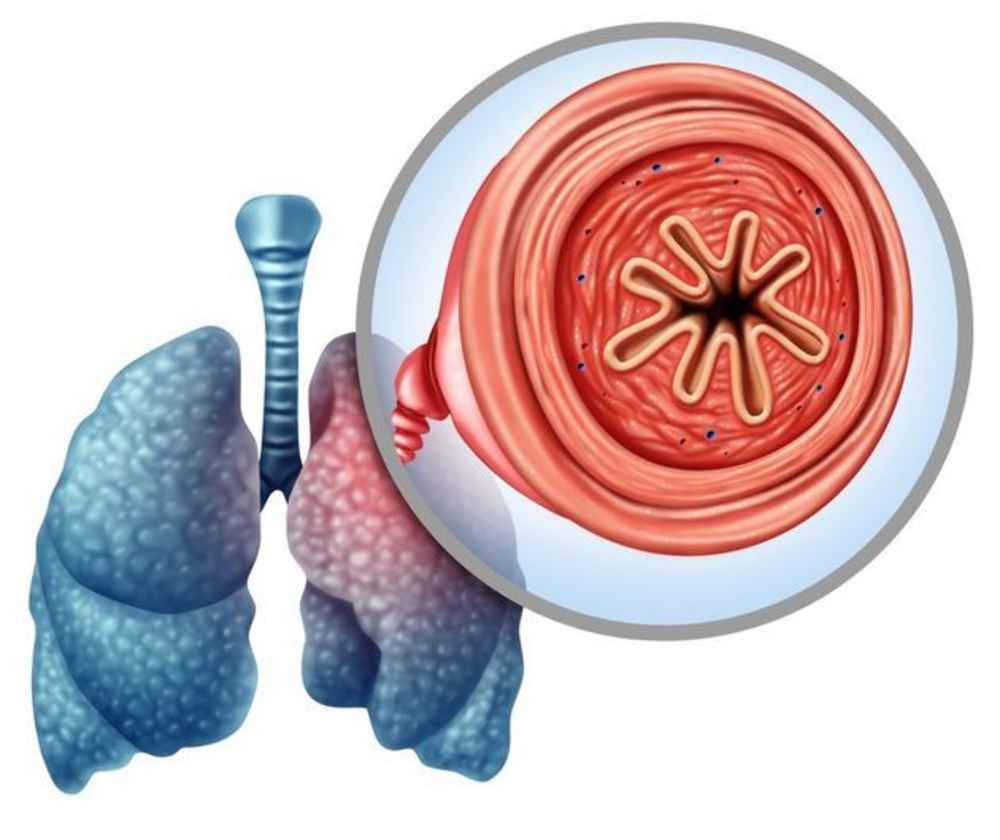 Chronic Obstructive Pulmonary Disease (COPD)
Chronic obstructive pulmonary disease (COPD) is a breathing condition caused by exposure to cigarette smoke, chemical fumes, and other substances that irritate the lungs. While it is not curable, there are treatments that can improve your condition. At Chesapeake Ear, Nose & Throat, headquartered in Baltimore, MD, our doctors commonly help patients manage COPD to maintain their quality of life and prevent further complications.
What is Chronic Obstructive Pulmonary Disease?
COPD is a condition that obstructs clear airflow from the lungs, making it difficult to breathe. This inflammatory lung disease is often triggered by emphysema and chronic bronchitis due to long-term exposure to chemicals, air pollution, and cigarette smoke. People with COPD often have excess mucus, a persistent cough, and difficulty breathing. With proper care and treatments, COPD is manageable.
Common Symptoms of COPD
If you have chronic bronchitis, a persistent cough, and excessive mucus production that lingers longer than three months for two sequential years, you may have COPD. Since COPD symptoms generally do not appear until substantial damage has occurred, it can be difficult to diagnose it early. This is why it's important to visit your doctor for regular physical examinations, especially if you have reoccurring respiratory infections.
People with COPD often have excess mucus, a persistent cough, and difficulty breathing.
Some of the most common symptoms include:
Wheezing
Tightness in the chest
Shortness of breath
Difficulty performing physical activities
Fatigue
Persistent cough
Excessive mucus, especially upon waking
Bluish lips or fingernails
Swelling in the lower extremities
Unexplained weight loss
Conditions COPD Can Complicate
COPD is a lung disease that has been linked to lung cancer and other systemic issues, such as:
Heart Disease: Those with COPD are more prone to heart disease and high blood pressure, as a result of restricted arteries in the lungs.
Respiratory Infections: Since the lungs are already compromised, COPD can exacerbate the common cold and flu, and make you more susceptible to developing pneumonia. Long-term respiratory infections can make it challenging to breathe and may even cause permanent lung tissue damage.
Depression: The combination of dealing with a serious illness and the inability to perform physical activities you enjoy can affect your emotional wellbeing and result in depression.
Are you at risk?
There are certain factors that can place you at greater risk for developing COPD, including:
Smoking
Being over the age of 40
A family history of alpha-1-antitrypsin deficiency
Second-hand cigarette smoke
Long-term exposure to dust, chemicals, and burning fuel
How to Prevent COPD
COPD is most frequently linked to cigarette smoke, so avoiding smoking or places that would expose you to second-hand smoke is the best way to prevent COPD. Since chemical exposure is also another risk factor, choosing a workplace free of chemical fumes, dust, or other lung irritants can benefit you.
COPD Treatments
The first step to diagnosing COPD is meeting with one of our ENTs at Chesapeake Ear Nose & Throat. At your appointment, the doctor will perform a complete examination, review your symptoms, discuss your family and medical history, and identify any exposure to lung irritants. It is important that you be upfront about your lifestyle, habits, and occupational history so that the doctor can provide a clear diagnosis. Once COPD is identified, a specific treatment plan will be outlined. For minor to moderate cases, we offer breathing treatments and medications, such as bronchodilators, oral and inhaled steroids, and antibiotics. If the case is advanced, we will refer you to a lung specialist in the area.
Contact Us
If you are concerned you may have COPD, please contact our office online or by calling (410) 356-2626 to schedule a consultation with one of our specialists. Catching and treating COPD early can help improve your health almost immediately.
"I received excellent care at Chesapeake ENT. Their prompt response and cheerful attitudes made for a wonderful experience. All of the audiologists were very helpful. Especially Dr. Laura Toll, her knowledge of hearing aids and the new technology offered made for an easy decision."
★★★★★
- Tanya
"Was very knowledgeable and helpful."
★★★★★
- Saafir
"Very courteous and on time."
★★★★☆
- Pauline