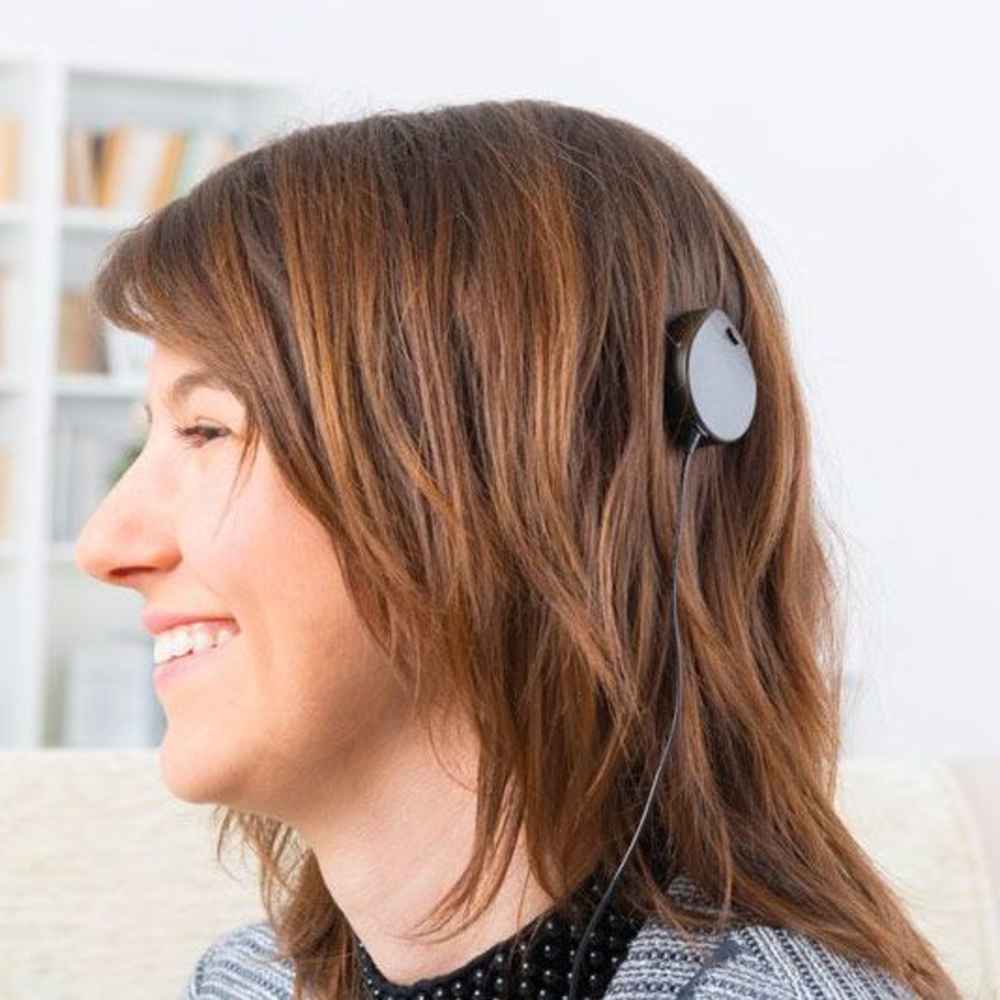 Recapture Sound with a Cochlear Implant
Many patients who have lost their hearing find only limited relief with traditional hearing aids, which amplify sounds rather than restore your ability to hear. If you are frustrated with the limitations of hearing aids, cochlear implants are a reliable alternative that can restore hearing by replicating the work normally performed by the cochlea.
Dr. Michael Weiss places this life-changing medical device at his clinic in Baltimore, MD. This procedure is just one of the many treatment options we offer at Chesapeake Ear Nose & Throat to restore hearing and quality of life.
What is a Cochlear Implant?
A cochlear implant is a small electronic device that replaces the normal function of a damaged middle ear. Made up of an external and internal portion, an implant consists of a:
Microphone to pick up environmental sounds
Electronic speech processor to interpret sounds
Transmitter and receiver that converts mechanical sound into electric impulses
Group of electrodes that transmits signals to areas of the auditory nerve
It is important to understand that a cochlear implant does not restore normal hearing. Instead, it provides a useful, powerful representation of the environment through sound while aiding in speech recognition.
Benefits of a Cochlear Implant
Patients at our Baltimore medical practice report that cochlear implants:
Are more effective than a hearing aid
Allow them to feel safer crossing the street
Help them retain focus in noisy environments
Significantly improve their ability to communicate in social settings
Allow them to connect with environmental sounds they were missing
Aid in staying aware of car horns, alarms, and other warning sounds
Improve their feeling of safety and well being
Am I a Candidate?
This implant is usually recommended to both children and adults with severe or near-total hearing loss. Many patients have undergone the treatment with considerable success: tens of thousands of adults and children in the United States have had cochlear implants safely placed in recent years.
A cochlear implant can allow an adult to develop a sense of independence and a child to develop their language skills.
Children who have a severe hearing impairment can potentially avoid speech and language impairments by having the implant placed while their language is still in development. Adults who have lost most or all of their hearing later in life are able to associate the feedback from a cochlear implant with sounds and language they remember from before their hearing loss.
How Do Cochlear Implants Work?
Many people lose their hearing as a result of damage to the hair-like cells that line the inner ear or cochlea. Because these cells transmit vibrations into electrical impulses that our brains can interpret, this can severely interfere with hearing.
A cochlear implant allows this damaged area to be bypassed. The electronic device essentially acts as a replacement for your cochlea. It captures sound and turns it into a digitally-coded signal that is then transmitted from outside the head and into the inner ear. The signal stimulates the nerve that connects the ear to the brain.
Begin Restoring Your hearing Today
No matter what caused your hearing loss, a cochlear implant can allow an adult to develop a sense of independence and a child to develop their language skills. If you are ready to begin exploring the life-changing benefits of this effective medical device, contact our Baltimore office online or call (410) 356-2626.
"I received excellent care at Chesapeake ENT. Their prompt response and cheerful attitudes made for a wonderful experience. All of the audiologists were very helpful. Especially Dr. Laura Toll, her knowledge of hearing aids and the new technology offered made for an easy decision."
★★★★★
- Tanya
"Was very knowledgeable and helpful."
★★★★★
- Saafir
"Very courteous and on time."
★★★★☆
- Pauline